Four students have been selected through Keio EDGE Program Asian Tour 2016 started from January 6th until March 6th, 2016. They are from India, Malaysia, Indonesia and Thailand.
Faculties of Keio EDGE Program toured around Asian countries to recruit one student from each countries, who will join Keio EDGE 2016 fall program schedule to be held from this September to December in Hiyoshi Campus, Japan.
This tour started from January 6th 2016 until March 6th 2016, Keio EDGE faculties visited Ahmedabad University in India, University of Malaya in Malaysia, Institut Teknologi Bandung in Indonesia, and Chulalongkorn University in Thailand.
At each university, two days of Innovative Thinking Workshop were held, followed by the prospects interview to the selected candidates. And the only one student won a seat to join Keio EDGE 2016 fall Program in Japan.
Here are the winners:
Mr. Nevil Hirpara - Ahmedabad University, India
Ms. Jocelyn Andria Tjahjana - Institut Teknologi Bandung, Indonesia
Ms. Supranee Tangnatthanakrit - Chulalongkorn Univerisity, Thailand
Ms. Hui Ying Khaw - University of Malaya, Malaysia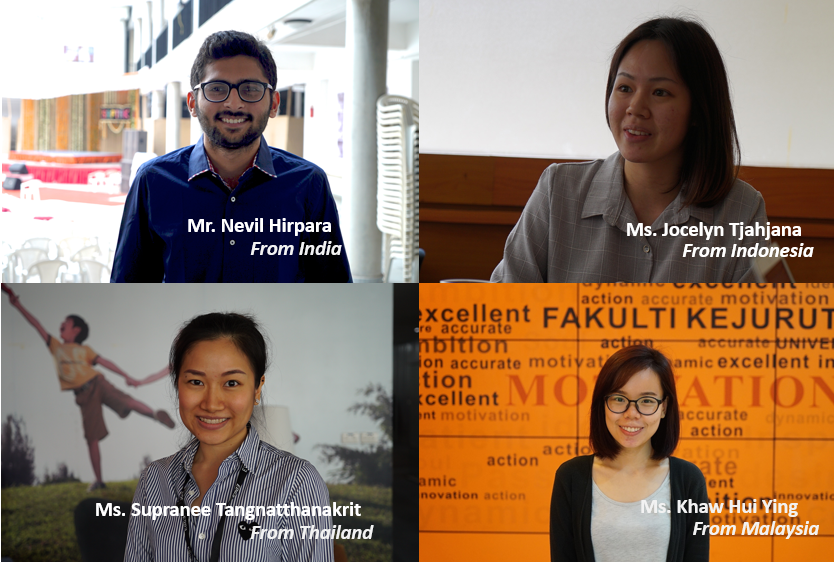 They will fly over to Japan just before the Keio EDGE Program 2016 begins, and will participate Keio EDGE Intensive Workshop and Project Work, starting from September 17th 2016 until December 4th, 2016 at Keio University Hiyoshi campus.
Please join us in welcoming them to our program and wishing them enjoy the stay in Japan!